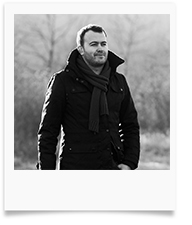 Oleksandr (Vector Artist)
Hello Oleksandr, can you introduce yourself and tell us a little about your background?
Hi, I live in Lviv, Ukraine and I'm a vector graphics' illustrator. I like to draw abstract backgrounds and creative elements for design most of all. It's pleasant to observe how my works are used all over the world.
How would you describe your portfolio?
It's a quite difficult question. Recently I focused on creating different types of covers for books, brochures, presentations and so on. And now I can say that my portfolio is a big image gallery where everyone can find ideas or solutions of how to present their products in abstract style.
Where do you get your inspiration from?
I dedicate all my free time to creativity. Communicating with my illustrator colleagues is very important to me. I follow new trends in the world of design, read blogs and web sites connected to the design industry, and often visit your web page to find something interesting.
Besides, the source of inspiration to any creative person is the world around him, people, nature and emotions. And if you are open to the world, you are open to the inspiration too.
What do you like to do when you are not working?
A designer's job can be inactive, so in my spare time I do sports. I visit the swimming pool two or three times a week, go cycling every day and try to walk as much as possible. Travelling is my hobby and it's a good source of inspiration as well.
How do you decide which subjects to draw?
I have a note book in which I write down all my new ideas that I'd like to implement. The limit of ideas in my head is endless, so I don't have any problem making decision what to draw next.
When you start to draw something new you also begin to realize that you've moved away from the original project. You create something new, absolutely different from what you started, and this illustration can become the beginning of a new style in vector graphics in the future.
Images Featured above: ING_51463_00904, ING_51463_00560, ING_51463_01707, ING_51463_00448, ING_51463_00377, ING_51463_00465, ING_51463_01705, ING_51463_02006 ING_51463_02017