Still deciding what your Christmas projects will look like? Do not worry! We're here to aid and inspire with 10 Christmas design ideas. We've scanned the website for fresh picks and timeless pieces, to showcase a selection that suits a range of outputs and audiences.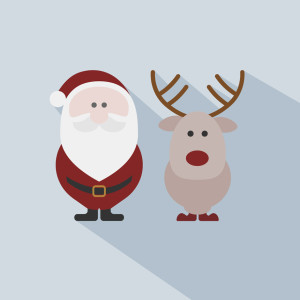 We're starting our 10 Christmas design ideas with a flat vector classic, Santa and Rudolph. A clean and simple design made in a soft muted colour scale, this illustration leaves you with plenty of space for greetings and messages. Plus it's a vector, so you can blow it up on a billboard, or make a holiday themed email and still have all the quality.
Image code: ISS_16047_00744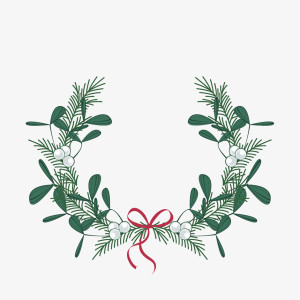 Are you making a seasonal greeting card that reaches a variety of cultures? How about this beautiful wreath design? It's easily adapted to fit any occasion thanks to the amount of copy space, but fits the holiday season because of the colours. It also gives flexibility in terms of what fonts you can use. This vector is ticking a lot of our Christmas boxes!
Image code: ISS_8483_02851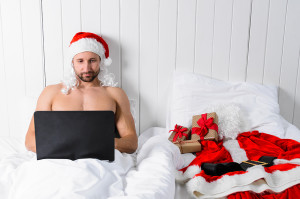 Do you want to make something with a little more humor? Then this hard-working modern day Santa could be a great option! It comes with enough design options in terms of copy space and layout, and still hints at what it's probably like to be Santa in the 21 century.
Image code: ING_19015_04063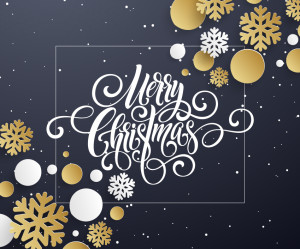 If you are looking for something with a bit more flare and sparkle, then look no further. Just because it's a Christmas design, it doesn't mean it has to be red and green. Gold and white add that little extra sense of luxury and warmth without feeling like you're heading straight for New Year's Eve. This illustration is pretty much ready to hit the printer's, it's got everything in place.
Image code: ING_47965_05645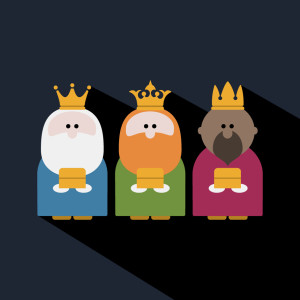 A nativity scene is a classic feature in Christmas material, so of course we had to add this one to our 10 Christmas design ideas list. The Three Wise Men in this vector illustration are bang on trend with the flat design and popping colours. You can never go wrong with a modern take on an iconic story.
Image code: ISS_16047_00742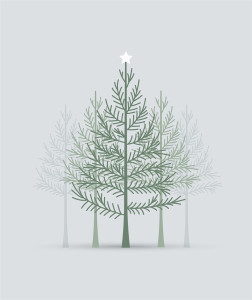 These soft and clean spruces aren't screaming for attention because of colours, sparkles and patterns. Simplicity is key here and sometimes that's exactly what you need. The little star at the top is the only detail hinting that it's a holiday illustration. This can be nice in a world full of Santas and elfs.
Image code: ISS_8483_02848
This is another design that works for a range of situations this time of year, making it a versatile choice that can be used again and again. With a stylish wreath illustration and easy-on-the-eye font this vector is like a white T-shirt. It's a staple to have and is easy to use. It's the sort of stuff we like.
Image code: ING_39975_00544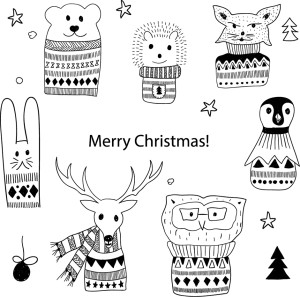 Possibly the most left-field pick on our 10 Christmas design ideas list, these doodle-style animals brings a different kind of seasonal excitement. With interesting lines and quirky details, they'll help make your holiday greetings stand out from the crowd. Use one or use all, the options are endless.
Image code: ISS_1227_04018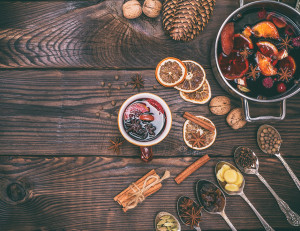 Mulled wine is a seasonal must, whether you are in London or Luleå (North of Sweden). Here's a great example of how you can incorporate it in your work. If only it came with all that lovely scent and those delicious spices right?
Image code: ISS_16729_01119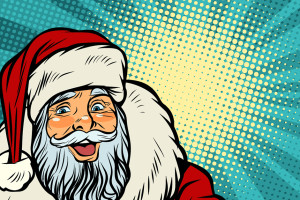 Ho ho ho, we've reached the end of our list! Pop art Santa is here to help us tie it all together, and we think he's doing a great job. He brings the bold colours, eye-catching patterns and that merry, seasonal feeling we all look forward to this time of year!
Image code: ISS_12137_05272