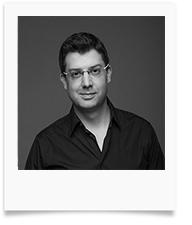 Shannon – (Photographer)
Can you introduce yourself and tell us a little about your background?
After years of admiring pictures in magazines, and with a desire to emulate them, I asked for and received a Pentax K1000 camera as a gift in high school.  I was largely self-taught until college, where I concentrated on photography and completed a number of photo-related internships in New York.  Upon graduation, I moved to Manhattan and worked there for ten years in the commercial side of the photo industry.  Stock photography was making its digital debut in the early 2000's and I became heavily involved; enjoying it for the flexibility and freedom of project creation as well as the ability to extensively travel.  Seeking a new challenge and with an interest in addressing the lack of authentic Asian lifestyle content coming from China, I relocated to Beijing in 2011.  Here, I created a lifestyle production unit and made images that entered the market under the collection title "XiXinXing".  Upon the completion of our project scope, I closed the unit in late 2013 and redirected my time in China to Mandarin studies and an Executive MBA.
How would you describe your portfolio?
XiXinXing was built from the ground-up to be a production entity that was fast-paced to address holes in global content collections for lifestyle imagery from China of real people and authentic moments.  Smiles were to be sincere, compositions were to be out of the ordinary, and the styling of clothing was to be held to international desires for global advertising.  It was a collection created to cross-culturally envelop both the West and China.
What kind of work have you seen your images feature in?
From the buzzfeed "tease" on stock photography to high-end usages in major advertising, the most popular images are those that have something unexpected and yet still address multiple concepts, industries, and territories all at once.  Last year's World Cup tournament saw a large growth in sales of football/soccer images, which, for my collection, were ironically all images created in a place not generally associated with interests in football; in China.  I've equally seen strong sales for concepts of transportation and logistics, international business, as well as education.  In the last year, I've seen notable sales to NBC, NPR, PingAn Bank, Stanley Black and Decker, and General Electric.  In each case, the usage is of an image with real-life feeling to it, created in China, but applicable to describe the same kinds of moments that people experience anywhere in the world.
Where do you get your inspiration from?
Sales reports are inspirational from the standpoint of the direct feedback received from the customer base.  Looking at images in award publications also has been helpful in initiating new ideas and keeping up with global trends to image making.
What do you like to do when you are not working?
I love cycling around Beijing.  Despite China's large growth in automobile use, and traffic, ironically, it's a bicycle that gets me around quickest and most conveniently here.  It's a great form of exercise and an even better way to see the city.
What is your most popular image?
From a sales standpoint, one of the most popular business shoots was one in which we applied a special technique of retouching to, slightly de-saturate the colours.  A personal favourite, was a series of images of street portraits created in the centre of the city.  From a usage standpoint of downloads, it was an image of international shipping logistics.  I've found that the key to creating popular images, is to create a large diversity of them.  It's very difficult to shoot to "most popular" on a per production basis.  In the case of each popular image, there was a mix of planning and strategic creative touch during the production.  It's for this reason that photography as a high-end art and service will always be one about watching for subtle details and being comfortable with breaking-away from the mould of how pictures are supposed to be created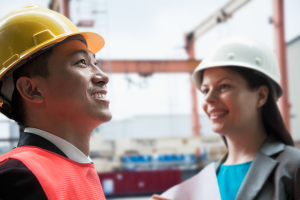 Images featured above
ING_39829_00148 , ING_39829_05492 ,  ING_39829_07632 , ING_39829_07244 , ING_39829_02175 ,
ING_39829_00496 ,  ING_39829_03148 , ING_39829_06311 , ING_39829_06955